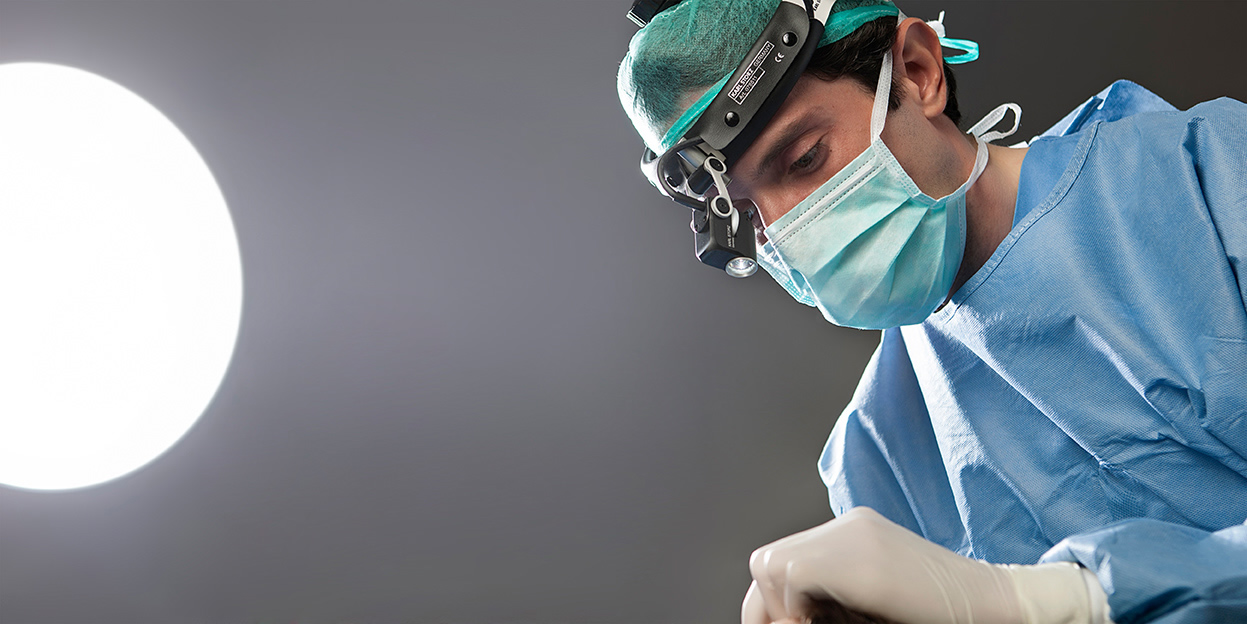 The goal in rhinoplasty surgery and what stands out Dr. Casas, is to get a natural and proportionate nose, according to the patient's features, and to embellish their facial appearance.
The first consultation is in León, and it is done in great detail. Completely exploring the nose in its internal and external parts, taking the necessary photographs and planning in detail the operation. The desired shape of the nose is also discussed and decided together with the patient, and all the necessary aspects are discussed.
The preoperative examination and planning of the Rhinoplasty procedure, are without a doubt, the most important and fundamental steps for a satisfactory result, more than the surgical dexterity. It is important to decide what to do in each nose considering the aesthetic and functional characteristics of the patient.
Every nose is different to the other, therefore each patient must be studied individually in their proportions, angles, shadows and details. The evaluation process includes a thorough nasal history, with precise anatomical examination of the external and internal nasal structure by using the endoscope. By using this camera the patient can see on a screen the inside of the nose and thus understand how internal deviations of the nasal septum influence the external shape of the nose. The surgeon must be able to see and understand the anatomy of the nose with his fingers, through palpation.
The photographic documentation helps the surgeon to see new details, and to the proper surgical planning.
The patient is guided on the objectives of the aesthetic and functional modifications and each of its consequences. Opportunities for improvement are presented and discussed one by one. The final planning is based on the consensus between the specialist's opinion, the patient's desire, and the possibilities and limitations of each case.
The price of Dr. Casas´ rhinoplasty surgery includes: preoperative consultations, analysis and preoperative examinations, expenses related to surgery and hospital, the night before surgery and the night after surgery in a double room with a companion bed, and all the postoperative consultations. Dr. Casas performs surgeries on a daily basis, and currently, these are carried out at the San Juan de Dios Hospital in León, where the doctor owns all his work equipment. Working with this same team on a daily basis, allows him to offer the best quality in his service. Dr. Casas has a waiting list for surgery of 8-9 months.
The discharge from the hospital is the day after the intervention, at which time the patients return home. After 7 days they are checked again in León, to remove the protective nasal splint from the nose, at which time they can resume their normal activity, and in the case of patients from far away, to take a plane and return to their city of origin.