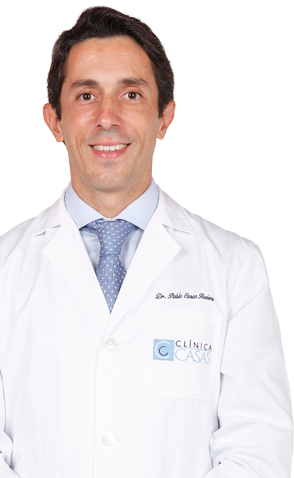 Only by treating the nose in an integral way, taking into account its function and aesthetics, can we achieve success in rhinoplasty surgery.
Dr. Pablo Casas Rodera.

HE IS THE PIONEER IN SPAIN IN ULTRASONIC RHINOPLASTY TECHNIQUE
Doctor "cum laude" in Medicine and Surgery. Complutense University Madrid.
Otolaryngology and Head and neck Surgery Specialist. University Hospital La Paz Madrid.
International Certification in Facial Plastic and Reconstructive by the International Board in Facial Plastic and Reconstructive Surgery (IBCFPRS).
Pioneer in Spain in Ultrasonic Rhinoplasty, Dr. Casas is the surgeon with more cases operated, and with exclusive dedication to RHINOPLASTY surgery.
Award to the Best Rhinoplasty Surgeon in Spain, given by the Minister of Health.
Dr. Casas is considered as one of the BEST rhinoplasty surgeons in Europe.
If it's your nose, trust a true specialist. Choose an expert.
C/ Villa Benavente 11 1ºD 24004 León, España
Ultrasonic Rhinoplasty is the future of Rhinoplasty surgery.
Aesthetic nose surgery with minimal inflammation, maximum precision and rapid recovery.
Dr. Pablo Casas is the pioneer of this technique in Spain.
Read more
"I am a surgeon dedicated exclusively to rhinoplasty. The only way to perfect an art comes from full dedication to it, only then can we obtain the best results. You need a high level of technical skill and great artistic vision to achieve an excellent result. The aesthetic sensibility is key. My goal is to get a NATURAL NOSE, which helps to beautify and highlight the rest of facial features.
Read more
Ultrasonic rhinoplasty
Dr. Casas explains what Ultrasonic Rhinoplasty is.
It is a minimally invasive technique, which allows a faster recovery and much more precision than the traditional technique.
More videos
Before & After Gallery
Dr. Casas is the creator of the Natural Ultrasonic Rhinoplasty technique. He is a specialist in obtaining completely natural results that embellish the face, without anyone knowing that the nose has been operated.
View gallery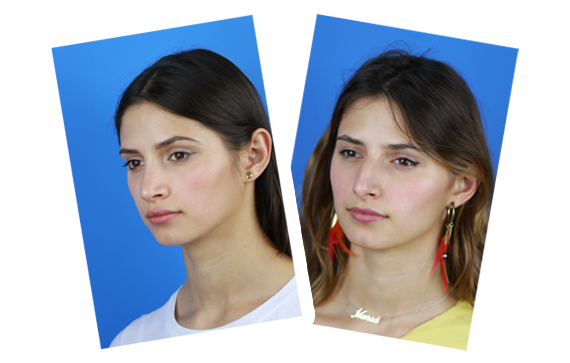 It has been only 3 weeks after my surgery! And I can not be happier … Dr. Casas has done exactly what I wanted, a simple and natural nose so no one notices that I have been operated. He is a professional from head to toe .

I only have words of thanks to Dr. Pablo Casas. For me to have a rhinoplasty was a dream since I was young, but I knew that the day I did it had to be in the hands of the best. It has been a success to leave my nose in your hands.

Today it has been my last revision with Dr. Casas, the whole process has been long but always accompanied by the best specialist I have found. I am very happy and satisfied with the results, which are spectacular.